FINGERTIP FANTASIES
Dollhouse Miniatures Shop
401 Main Street
Clayton, DE. 19938
302-653-8800




Fingertip Fantasies Dollhouses and Miniatures

IF WEATHER IS QUESTIONABLE
PLEASE CALL BEFORE MAKING THE TRIP
1-302-653-8800
NO ANSWER - WE ARE CLOSED!!

DECEMBER 13, 2017
"We have re-opened"
COME SEE OUR REMODEL
Regular Store hours
Wed. Thru Friday 10-6
and Saturdays 10-4

************************************************************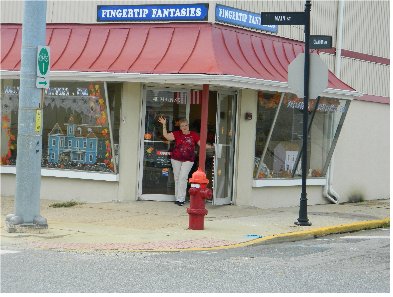 *****************************************************
GIFT CERTIFICATES
We also have personalized Gift Certificates for gifts that you don't know what to get for
that special person. Our Gift Certificates start at $10.00 up to ??. We can mail them for
you or you can have them mailed to you and present them yourself. Just add them to
your order and specify the amount and who it is for. Let us know if you want them mailed
to the receiver or to you. Supply us with an address and we will play Santa's helper for
you. We try to make gift giving easier, any time of the year. If you have any questions,
please feel free to call us at: 1-302-653-8800.
Come visit on your way to or from the beach!
Hours are the same,
Wednesday through Friday, 10-6 and
Saturdays, 10-4.
Hope to see you all soon.
******************************************************
Email "Specials" Sign Up
************
Click here for our Facebook Page


************