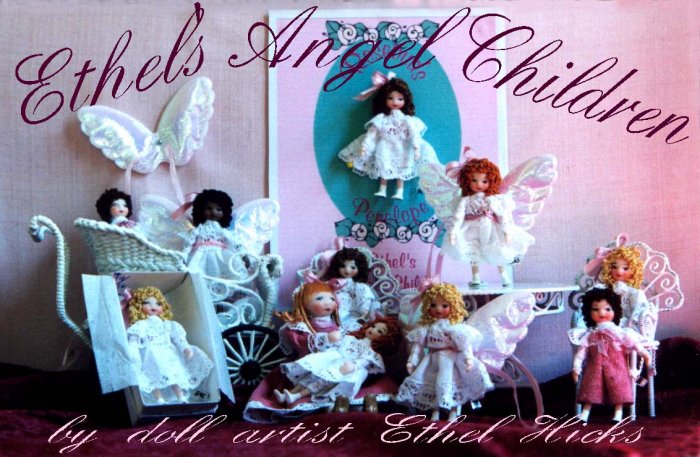 Ethel's Angel Children
Original artist dolls by Ethel Hicks since 1979

Ethel's Angel Children are porcelain, china-painted doll's for the children that live in your 1" = 1' dollhouse. Each Angel Child is a unique individual. Any doll in this catalog is suitable to be used in any 1" = 1' setting. Some of the dolls are suitable for 1/2" = 1' settings as well. Many of the smaller ones look attractive in a watchcase. A special "Ethel's Angel Children" identification tag is on each doll.